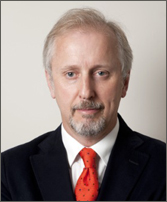 Mark Pickford is a highly trained Plastic Surgeon. He has been in practice as a Consultant since 1997 and is on the General Medical Council's Specialist Register for Plastic Surgery. He is a full member of the British Association of Plastic, Reconstructive and Aesthetic Surgeons and also the British Society for Surgery of the Hand. Mark's NHS practice is based at the Queen Victoria Hospital in East Grinstead and he also consults and operates at the Conquest Hospital, St Leonards-on-Sea.
Mark graduated in medicine from Kings College London in 1983. Core training in Plastic Surgery was provided as a registrar working at Canniesburn Hospital, Glasgow and at the Queen Victoria Hospital in East Grinstead. In addition, Mark completed a year of Hand Surgery Fellowship Training at the Christine M Kleinert Institute for Hand and Microsurgery in Louisville, Kentucky, USA. Mark's consultant practice includes major sub-specialist interests in hand surgery and the management of skin cancer.
In addition to his extensive clinical training, Mark spent nearly two years involved in research at the Medical Research Council, Clinical Research Centre at Northwick Park Hospital. Time spent in the laboratory there led to a Masters Degree in Surgery and also invaluable experience in microsurgical techniques that continue to benefit his reconstructive surgical practice.
Mark maintains a major commitment to elective and emergency Plastic and Hand Surgery. His practice at the Queen Victoria Hospital is very much orientated towards adult and children's hand surgery whilst his practice in Hastings is extremely varied and encompasses not only skin cancer work but also the generality of plastic surgery, including breast reconstruction and surgery for congenital differences affecting the breasts.
Mark has been heavily involved in medical education for many years now. In recent years he has had an educational role for the British Society for Surgery of the Hand and has made a significant contribution to its excellent instructional courses in Hand Surgery, run twice yearly in Manchester. Mark is now and examiner for the final professional exams for Plastic Surgery in the UK and Ireland.
Away from work, Mark's main hobby is diving and underwater photography.